Royal Caribbean sees India as an emerging cruise market that they want to target for increasing the amount of people who cruise with them.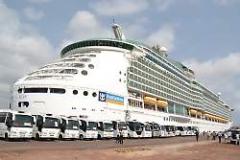 Royal Caribbean Regional vice president Gavin Smith said, "Cruising is now popular in the metro cities and spreading to the mini-metros… Most of the major cruise liners are present in India today. Cruising is now a part of the consideration set of the affluent and well travelled.
Tirun Travel Marketing, which represents Royal Caribbean in India, is expanding its network in India. At present it has a network of seven offices and plans more.
Royal Caribbean is going to increase the length of its Dubai-based season for Brilliance of the Seas for the winter season. Brilliance of the Seas began operating from the United Arab Emirates in January but would split it's time back in Europe. Now, Brilliance of the Seas will return to Dubai two months early in November and will offer an increased range of itineraries including longer cruises up to 12- and even 18-nights.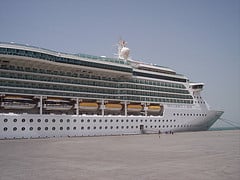 Royal Caribbean's General Manager Jo Rzymowska had an explanation for the change in itinerary, citing high demand for the middle eastern cruise
Dubai is very popular with UK & Irish travellers, and cruises consistently offer significant value for money. We have adjusted the itinerary based on our trade partner feedback and replaced Bahrain with an overnight stay in Muscat. Also included within this cruise itinerary is an overnight stay in the city onboard the ship at the end of the cruise which makes this an affordable way to enjoy this fascinating Emirate. The chance to explore more of the Middle East, Arabian Sea and even India make these additional longer sailings truly exciting options for agents to maximize.
Given the longer six month season that Brilliance of the Seas will now serve, she will visit ports such as Muscat, Oman; Cochin, Goa and Mumbai, India as well as the first time ever visiting the New Mangalore port in Panambur on the west coast of India. The town is famous for its beautiful beaches on the Arabian Sea, the Nandaneshwara Temple and the Gurupura River. Brilliance of the Seas will be the first Royal Caribbean ship ever to stop at this port. For details of royal caribbean and other cruise lines sailing from the uk go to cruises from southampton .uk.